Home Energy Evaluations
Wasted energy is wasted money. Find out how you can detect energy waste at its source with the help of JEA and TVA EnergyRight®. The resources make improving your home's energy efficiency easier. Learn what upgrades your home needs to be its most energy efficient by completing a home energy evaluation with a Home Energy Advisor, hire TVA-approved contractors to complete your home energy upgrades, apply for financing for qualifying home upgrades, take our free DIY Home Energy Assessment and more. Visit the link below to get started.
---
TVA EnergyRight® Home Uplift
Jackson Energy Authority has partnered with TVA EnergyRight, Southwest Human Resources Agency (SWRA), Healthy Communities, LLC and Habitat for Humanity to bring the TVA EnergyRight Home Uplift program to our community. Through Home Uplift, income-qualified residents can receive valuable home energy upgrades that will improve their home's energy efficiency and comfort, and lower their utility bills – at no cost to them.
We are proud of this community-based partnership and the positive change it is creating in the lives of those who need it most in our community.
Applications for Home Uplift are received on a first-come, first-served basis. Funding for fiscal year 2022 has already been allocated, but interested residents can join the waitlist to request an application for participation in fiscal year 2023 by contacting the following agencies:
Southwest Human Resources Agency (SWRA) 731-423-8768
Healthy Communities, LLC 731-554-9255
Habitat for Humanity 731-427-7967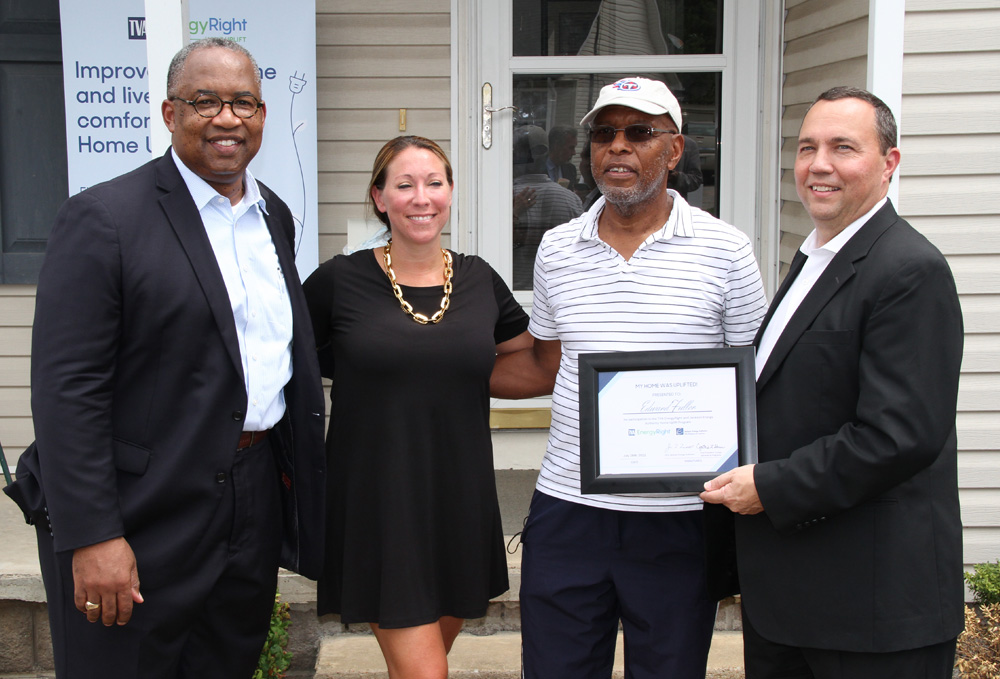 Pictured above from left to right: Ted Austin, JEA VP Customer Service and Community Relations; Bethany Kitch, TVA Sr. Program Manager Commercial Energy Solutions; Homeowner Mr. Edward Fuller; and Jim Ferrell, JEA President and CEO.
---
Resources